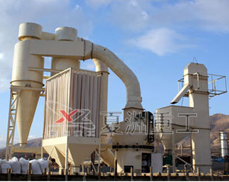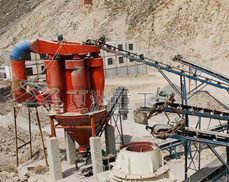 Description:Introducing advanced technologies aboard, the powder separator, manufactured by our company, has combined all excellent features of various separators. It is designed according to the requirement cement industry. The separator has applied wind to separate materials. Materials will be separated when they are floating. The separating ratio is as high as 95%.
Features:1.High separating ratio. 2.Uniform-sized finished products. 3.Modern design. 4.Well-sealed. 5.Environmentally friendly. 6.Durable and reliable. 7.Low noise. 8.Closed-circuit grinding system.
Composition:The separator can be used to remove extra stone powder in making sand under dry conditions, in cement making, slag separation, etc.
Advantages :1.Replaceable propellers used as the spreading dish makes the separation easier. 2.The rolling cylinder has a longer service time. The 40Cr round steel which is replaceable and wear-resistant are used instead of seamless steal pipe into which the powder can get into , thereby making the rolling cylinder to lose balance. The angle of the rolling cylinder, and the filter's density, rolling speed and diameter are adapted to the requirement of selection. 3.The separation ratio and fineness increase with two rollers installed. 4.Using swirling wind to collect powder improves efficiency. 5.By adjusting the motor, powder with different fineness can be obtained. 6.Modern wear-resistant liners are used to protect wear parts. 7.The unique lubrication design prolongs the use of the bearing. 8.The modern blower can reduce the vibration and noise of the separator.
Powder separator technical parameters:
| | | | | | |
| --- | --- | --- | --- | --- | --- |
| Model | JTX500 | JTX600 | JTX700 | JTX800 | JTX900 |
| Capacity(tph) | 35-48 | 45-55 | 55-70 | 65-75 | 90-110 |
| Spindle Speed(rpm) | 190-380 | 150-350 | 130-320 | 130-300 | 120-280 |
| Motor Power(kw) | 11 | 15 | 18.5 | 22 | 30 |
| Fan Motor Power(kw) | 30 | 37 | 55 | 75 | 90 |
| Weight(t) | 9.2 | 11.5 | 14.5 | 19.5 | 22.6 |